UNO NOX: A disposable vape from the future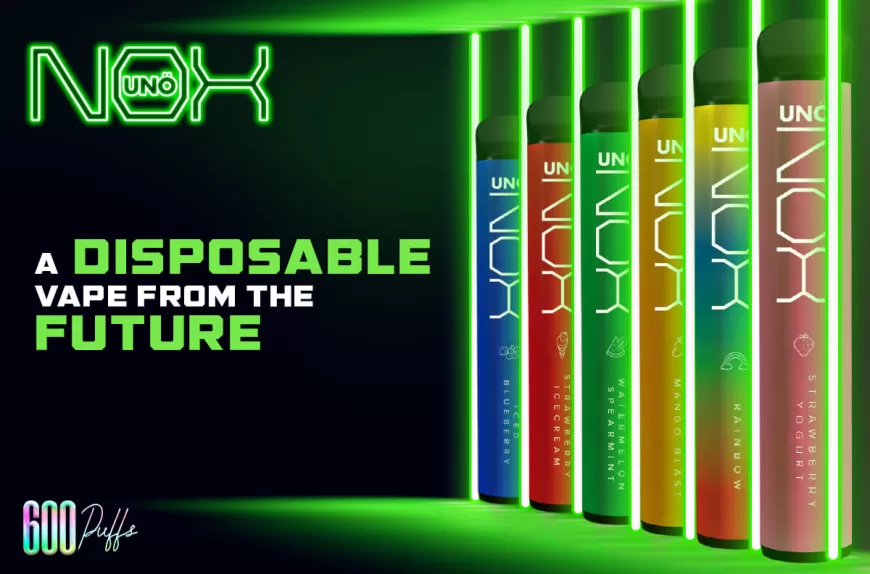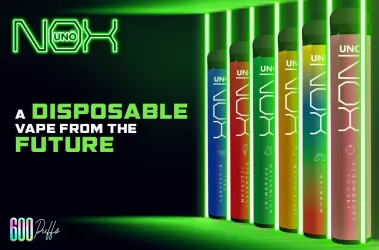 If time travel were real, you could easily conclude that this device has traveled back in time to take the vaping world by storm. Disposable vapes have countless benefits, but there are several factors that set the UNO NOX apart from the rest of the vapes on the market. Vape users around the world are talking about how incredibly advanced this disposable vape is, but what is it that makes this device so futuristic?
UNO NOX has been prized on its top-notch features. With a 2ml e-liquid capacity and 500 mAh battery capacity, this device ensures that the battery does not run out before the juice. This is a major concern for vape users as very few disposable devices on the market allow users to get all the mentioned puffs before the battery dies. UNO NOX allows users to get their money's worth by getting a fantastic feel of each of the 600 puffs. The device has a nicotine concentration of 20mg (or 2%), giving users a nicotine rush without it being too harsh on the throat.
The convenience of no charging or refilling
It isn't always easy for users to remember to carry an entire vaping kit with them. In such a fast-paced world, all vape users are looking for is a convenient way to fulfill their nicotine cravings. It can be super frustrating to be mid-puff, only to realize that the vape has run out of battery or juice and there is no access to a vape charger or an e-liquid bottle. Well, UNO NOX guarantees that these are two problems that will never be faced. Yes, users can go wherever without having to worry about the device being drained of battery or juice. The only thing this device requires to function is itself. When the NOX has run out of juice, the device can simply be disposed of and a new one can be popped in.
Discreet and travel friendly
No one wants a bulky device that cannot be taken everywhere. An important factor vape users consider is discretion. UNO NOX can help maintain discretion on professional outings, conferences, and in cafes. Due to being compact, it can fit into any pocket, purse, or pouch- without anyone ever noticing that it's there! Unlike with cigarettes, the vapor left behind after taking hits is odorless; thus, users never have to worry about causing displeasure to themselves or to those around them.
There are several types of people who would want to invest their money into disposable vapes for the first time: those looking to quit smoking, those looking to make the switch from reusable vape devices, and those looking to test the hype around vapes. UNO NOX could be the go-to vape for all such individuals- mainly because of its value for money and the vaping experience it provides. It is a great vape for those looking to test the waters before going in deep. With this device, users can get a real feel of disposable vapes, and decide whether it is something they want to invest more in.
The UNO NOX comes in the mainstream, as well as super unique flavors, and is available in a total of ten mouthwatering flavors: Cool Mint, Iced Blueberry, Mango Blast, Keylime Pie, POG, Rainbow, Strawberry Yogurt, Watermelon Candy, and Watermelon Spearmint. The best part? Since the device contains 600 puffs, users don't need to overthink before investing their money into one as they can always try another flavor when their puffs finish!
If you managed to read through this entire blog, congratulations, you now know that UNO has something incredibly irresistible to offer to all vape users out there!
Write a comment